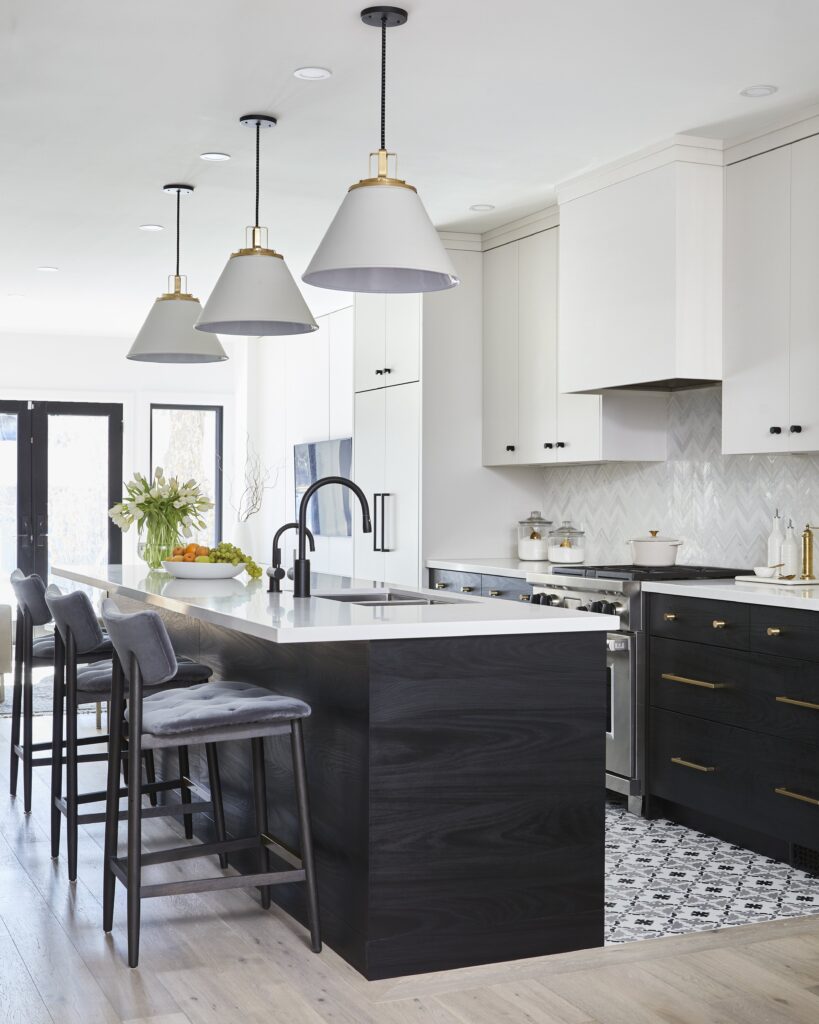 Kitchen Renovations
For many, the kitchen is the heart of the home! It's where the family gathers to cook, laugh, and, most importantly, eat! For a space you spend so much time in, we sure hope you love it. Here at Bakerhill, we strive to create beautiful and functional kitchens, whatever that looks like for you.
What does a Kitchen Renovation involve?
Updating a kitchen can look like a lot of different things. Sometimes it's as simple as removing the existing millwork and counters to install something fresh. Other times it's a complete overhaul where we open up or remove walls, install new flooring, and relocate plumbing and electrical fixtures.
Something to consider is "where does it stop?". If you update the trim and millwork in the kitchen, do you need to in the living room? What about the flooring? Paint? Whether sticking to the kitchen's boundaries or expanding into other rooms, Bakerhill can help create beautiful new spaces and maintain the flow throughout your home.
Kitchen Renovation Process
We have it down to an art:
Initial Consultation:

One of our friendly team members will come to your home to meet you and see your space. We will take pictures, notes, and measurements to provide a detailed proposal and quote. We will listen to your ideas for the kitchen and share our thoughts with you too!
Planning & Design:

 A detailed scope of work agreement will be provided and signed by both parties to ensure you know exactly what is happening and there aren't any unwelcome budget surprises – then we begin! We will prepare detailed kitchen renderings so you can see exactly how your kitchen will look. 
Site Preparation:

Your home is your greatest asset, and we take protection and site preparation seriously. We will thoroughly protect the interior of your home before demolition. The work area will be carefully demolished, and surfaces will be prepared for new construction.
Construction:

Time to put it back together (but better!). Our talented team will meticulously build your new kitchen as planned. Whether it's a simple update to the space or a complete overhaul with relocated walls and fixtures, you can rest easy knowing all of our work is performed by fully licensed professionals.
Project Delivery:

Upon completion of the work, your home will be professionally cleaned and ready to enjoy. Our work is warranted, and we will return if something needs to be corrected!
What's Popular these days? I'm glad you asked!
Kitchen Renovations are all unique, but some of our favourites include the following:
- Installing structural beams to create an open-concept
- Relocating plumbing fixtures to new islands
- Upgrading lighting – you need to see what you're doing!
- Adding a 'splash' of colour with a fun tiled backsplash
- Floating shelves - help the space feel bigger and let you showcase your favourite art, glasses, or kitchenware
- Dark Island/Base cabinet colours to create some contrast
Given the variety of kitchen sizes, scopes of work, and finish details, kitchens have no "one size fits all" pricing guide. That said, considering everything from site protection to finish paint and cleaning, a kitchen renovation with Bakerhill often costs between $70-90,000.00. One of our team members would happily discuss your plans and provide a more accurate estimate and detailed project proposal.
Please contact us today to learn more about our kitchen renovation services or arrange a consultation.